FORGETTING SIMPLE DAILY TASKS CAN HAVE BIG IMPACT
---
Busy work load/too many things to do
---
Work or Family Related Stress
---
The normal effects of ageing
---
Medical issues that affect memory such as dementia or a head injury
---
Difficulty to focus or concentrate
Remember Tasks with Natural Reminders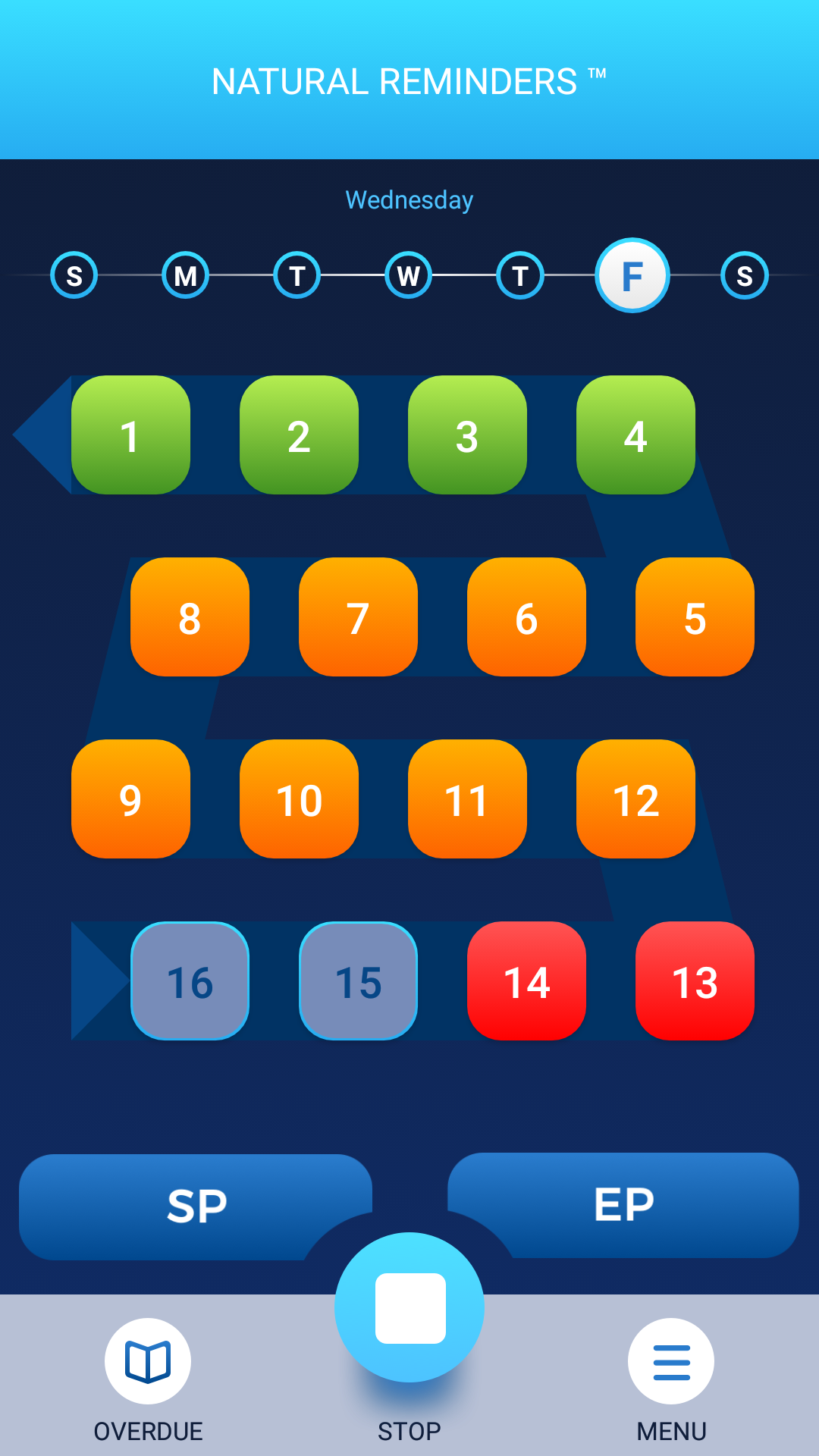 Click a Button
---
Select one of the sixteen buttons to start entering the task. You don't have to worry about the bottom buttons such as SP and EP. These are advanced features for research purposes.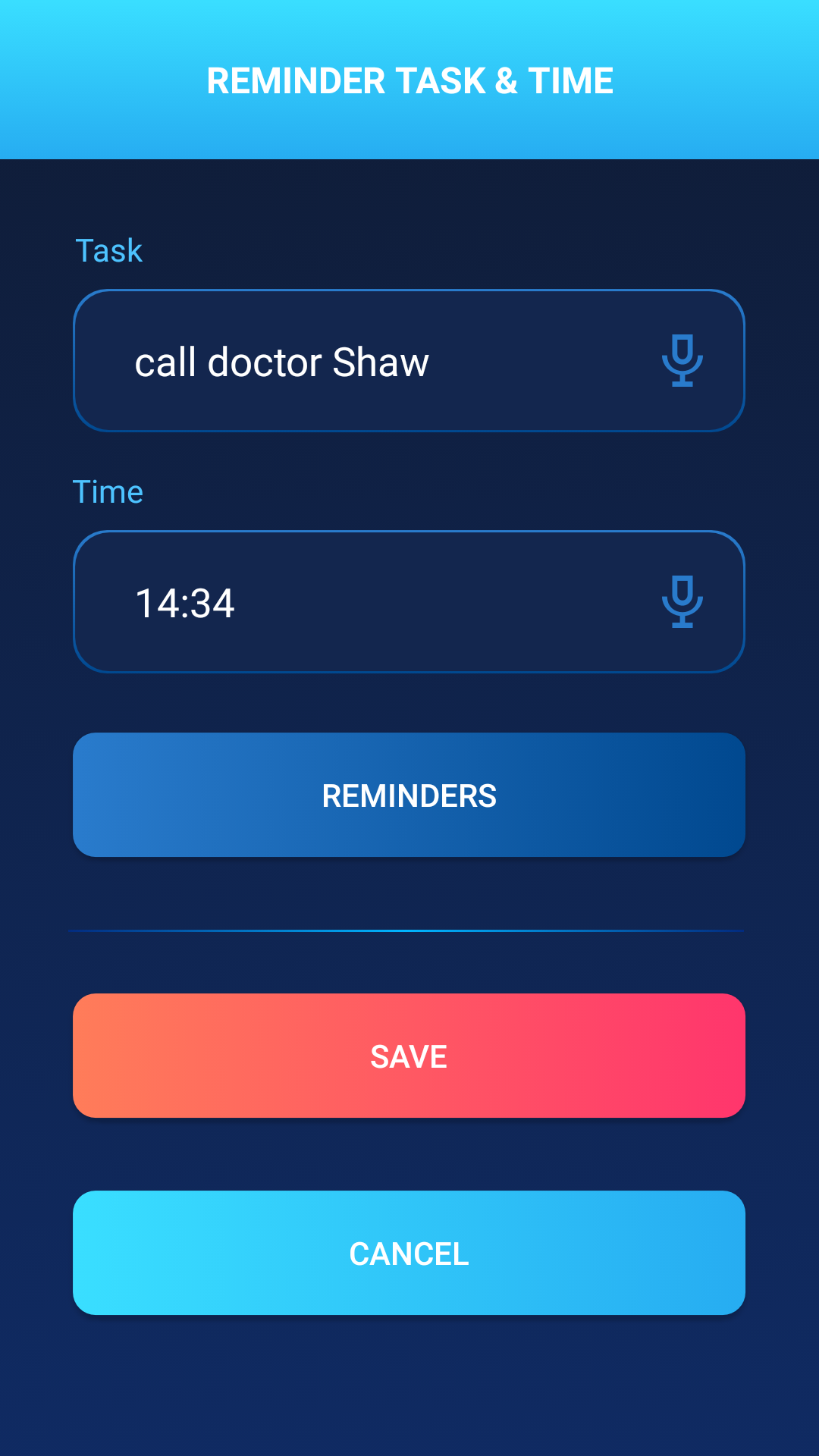 Enter the task and time
---
Enter what you have to do, and when does it need to be done. You can also speak to the app. Remember to do it slowly! NR will automatically schedule the tasks in time order.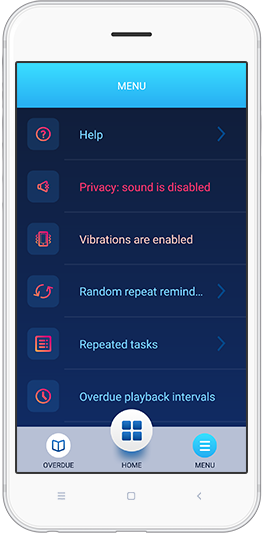 Customize settings
---
You can choose whether you want to be reminded just in time about the task, or in advance. You can also customize the playback, to prevent voice notifications when you need privacy.
Remember Tasks the Natural Way
Benefits and features
Speak to the app, instead of Typing
If you have a good internet connection, you can set the task and the time to do it by speaking to the app!
Avoid this option if you want privacy, as when you are in a public place.
Voice alerts to remind about your tasks
The app will tell you about the tasks using spoken words. You can always turn it off if you need privacy.
Set reminder playbacks to be just in time, or in advance
You can set the reminder to notify you only when the task needs to be done. You can also use NR's powerful popup pre-minders to notify you sufficiently in advance if that is more appropriate.
Automatic scheduling in time order
The tasks you have set will be automatically ordered in the order of the times you have set for these.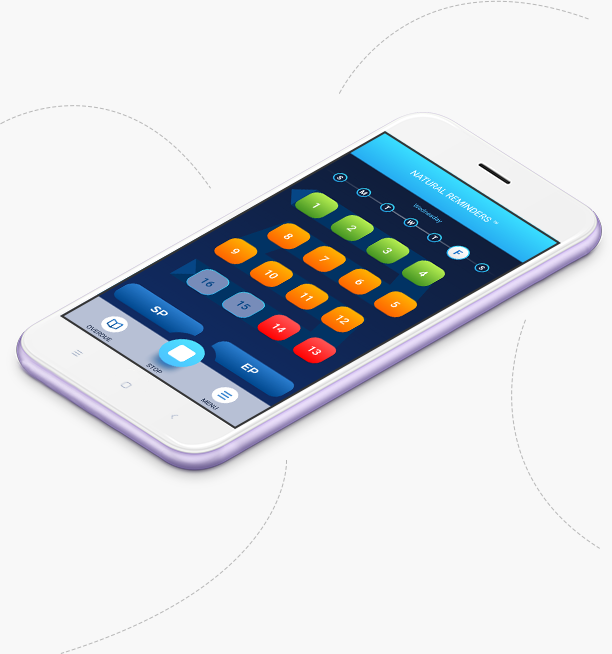 Undone tasks move automatically to an overdue list
On the expiry of the time set for a task, the task moves automatically to an Overdue list, making space for entering a new task on the main screen.
A replay of overdue tasks
You can customize the reminders for tasks that are overdue and until you mark them as completed (or cancelled).
Repeat for regularly occurring tasks
For hourly, daily, weekly, monthly, 3-monthly, 6, monthly & 12-monthly tasks.
Random repeat for no-fixed-time tasks
Prevents against 'weak-spot' forgetting: those things we do not have fixed time to do but can anytime (this afternoon, after work, before going to bed, and so on.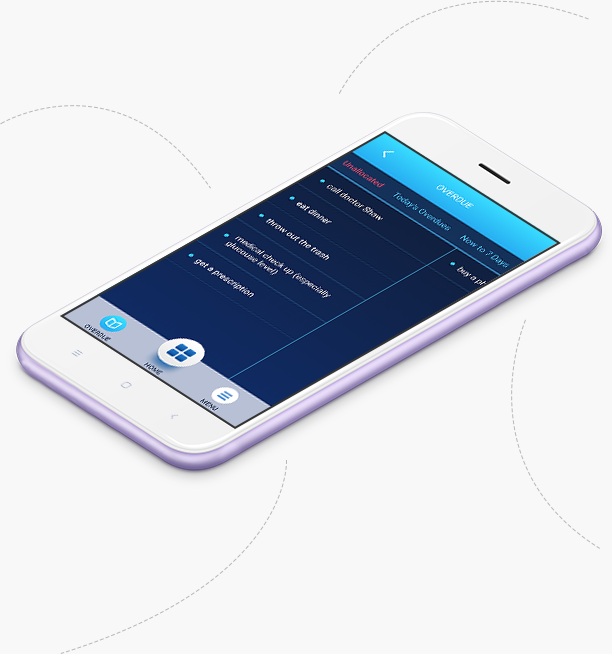 When a task pops into your mind
Select any vacant button, enter the task, and set the time do it using the built-in clock. Alternatively, you can set these by speaking to the app, as mentioned earlier.
Review and edit
Click any button for which a task has been set, review the details and make any changes if needed.
That EP Button!
This is a research button! When something you see, hear, smell, taste or touch makes you remember a task, touch EP button. If you still haven't done the task and later see something that reminds of it, touch EP again. Do it repeatedly until the task is done.
And the SP Button!
Another research button If you remember the task spontaneously without any external trigger (without seeing, hearing, smelling, tasting or touching something that reminds you), tap SP. Each time you become aware that you remember it on your own then tap SP, until the task is done.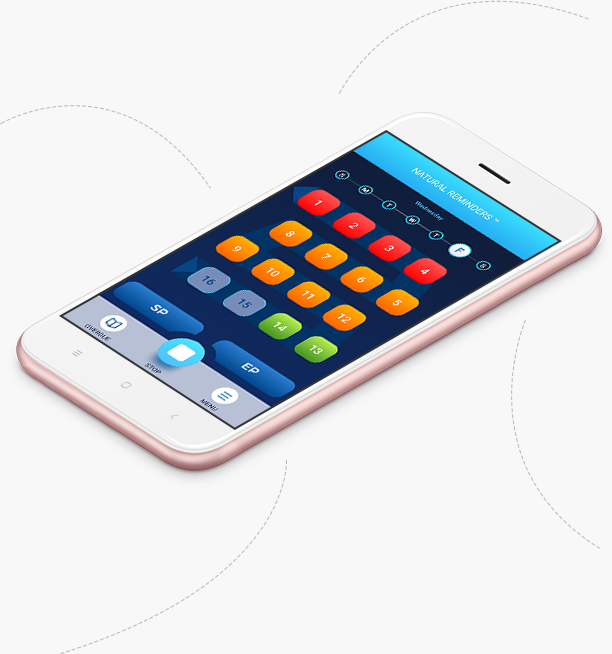 By continuing to use the site, you agree to the use of cookies. more information
The cookie settings on this website are set to "allow cookies" to give you the best browsing experience possible. If you continue to use this website without changing your cookie settings or you click "Accept" below then you are consenting to this.